January 2, 2023

Happy New Year and all the best for 2023

On December 29, 2022 Canadian cowboy/folk icon and western songwriter extraordinaire Ian Tyson passed away at the age of 89. I have been a long-time fan of Ian's music and always performed a selection of his songs during my own performances on hundreds of hotel saloon and community hall stages along the endless trail over the course of many years of concert touring.  In the early days, when I was teaching myself to play acoustic guitar and learn up quintessential cowboy songs, I would listen to Tyson's albums endlessly. I would always see the Stony Plain Records logo on his album covers and it was a very exciting day and an early career highlight when I was offered the opportunity to sign a recording contract with the same company in 2008. It sure was a great feeling to be recording for the same record label as the legendary cowboy singer Ian Tyson! As label-mates over the past 15 years I have had the opportunity to cross paths with Ian and share concert stages with him on numerous occasions. I have also become good friends with many members of Ian's legendary "Chinook Arch Rider's Band".  Thom Moon, Jeff Bradshaw, and Myran Szott are featured musicians on Ian's seminal and platinum selling "Cowboyography" album and I have also had the honour of touring and recording with the same musicians in my own Travelin' Outfit. 

You can check out a clip about my memories of Ian Tyson on CBC's Eye-Opener with Loren McGinnis here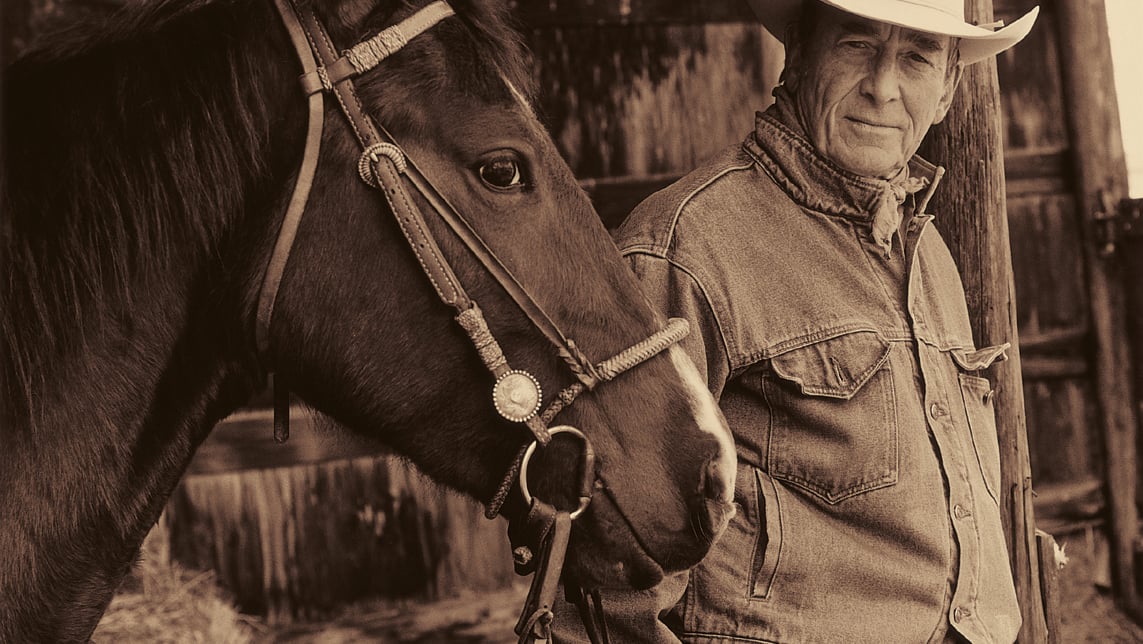 September 14, 2021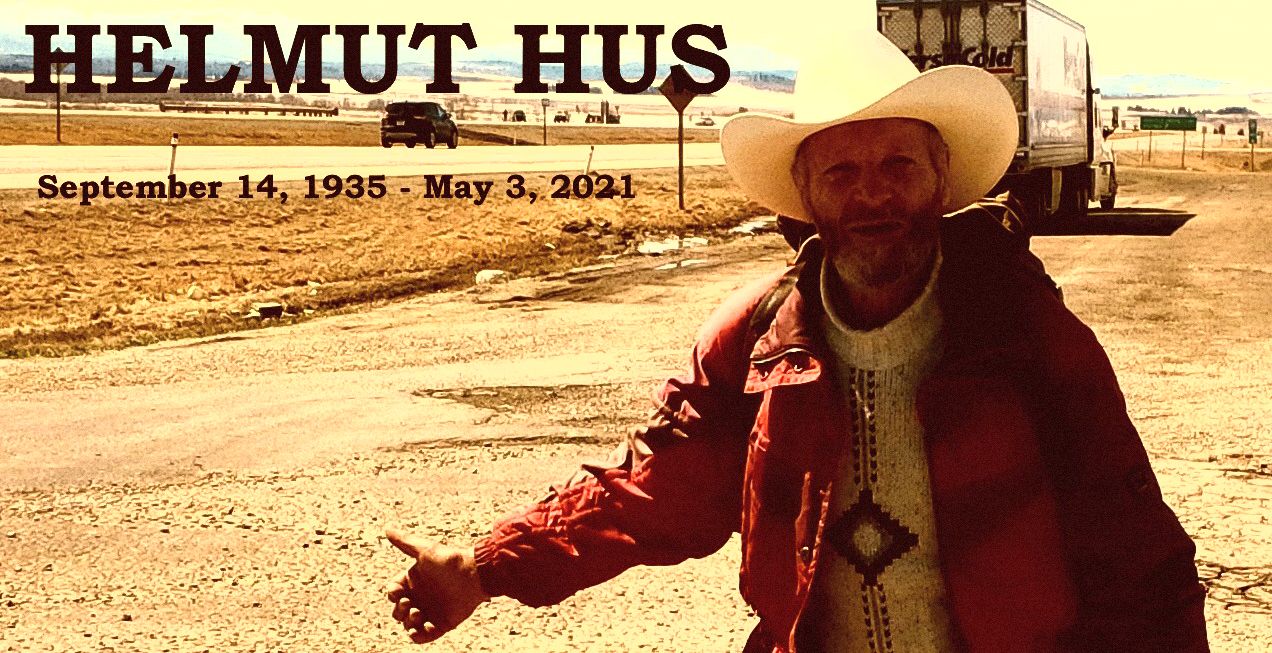 Today I am remembering my father who passed away earlier this year. He was born on September 14, 1935 in Hamburg, Germany and was the world's greatest traveler, vagabond, and adventurer! I know that some of you had the good fortune of meeting him somewhere out there on the road or perhaps even at one of my stops on the never-ending-highways over the years (he frequently attended our concert performances in BC and Alberta). He spoke 5 languages, was a gifted storyteller, singer of songs, and a one-of-a-kind character that left an enduring impression on anybody that he met. As a young man with a dream to see the world he hitch-hiked out of Europe with his friend Bodo Kugelmann in the 1950's with a combined $17 in their pockets and a curiosity to learn about life. After 24 months of being on the road full-time they found themselves in Singapore where Bodo got homesick. The two friends shook hands and parted ways: Bodo returning to Germany while my dad slung his rucksack over his shoulder and journeyed on alone. This first trip lasted 7 years and circumvented the globe 4 times before he finally sailed into his home port of Hamburg aboard a merchant vessel working as an able-bodied seaman. Eventually his travels took him to 101 countries with endless adventures along the way: he hitch-hiked and rode freight trains, worked as an electrician in Africa, bricklayer in Buenes Aires, helped to lay the rails for the West Australian Railway, carpenter, cabinet-maker, farmhand, truck-driver, language teacher, merchant seaman (7 different ships, 2 stowaway trips) repairing boxcars for the CPR at Alyth yards, rode the Trans-Siberian railway from end to end, imprisoned in jail in 5 different countries and a hundred other things. Along the way he wore out 6 backpacks and 24 pairs of shoes! In the 1970's he married my mom and immigrated to Canada and built his own timber house on Kootenay Lake where I was born. In later years he was an enthusiastic beekeeper and brewed the very best homemade beer (according to my long-time bull fiddle player Spider who considers himself to be an expert in such matters). I have always been so proud to have him as my father and miss him very much. Nobody told stories like Helmut Hus! The Globe and Mail Newspaper published a feature on his life last month:

Globe and Mail Lives Lived: Helmut Hus wanted his ashes to ride the rails - just like he did   
August 16, 2021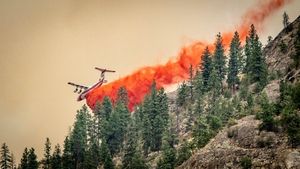 Tim's song "Mountain Fire" about British Columbia forest fires and wild land firefighters has certainly been getting a lot of airplay this summer. We are thinking about all of our friends facing tough times in the mountains and valleys of BC!

Hus brought his guitar down to the CBC studios in Calgary for a sit-down with Eye-Opener host Angela knight to talk about campfire songs. Even though there is a fire ban in effect in most of western Canada there is certainly no shortage of smoke! Here is a link to the clip for you to enjoy Tim Hus on CBC Calgary Eye-Opener

 
October 29, 2020

Hi Friends!

Our live concert calendar has been pretty sparse lately due to the COVID-19 pandemic and we surely do miss bringing our Homegrown Canadiana Roots-Country Music to your cities, towns, and rural outposts. For folks in the Calgary area we invite you to join us on Halloween Night for a special concert at the National Music Center:

Saturday, October 31, 2020
National Music Center
Homegrown Country Series with Tim Hus
King Eddy, 8:30 PM

There is NO cover charge and pandemic distancing protocols are in effect. To reserve your table please visit:
Tim Hus: HomeGrown Country

For those of you who can't make it out on Halloween Night, here's something else that is pretty spooky:

Check out Rob Heule's new North Face Ski Film with Hus as narrator:
Probably not quite the "Rocky Mountain version of David Attenborough" but a fun little piece of Western Canadiana for sure!
 
September 2020

Hi Everybody,

Thanks for stopping by for a visit. Not surprising: 2020 has been the slowest year that we have ever had regarding our performance calendar on the Never-Ending-Highways-Tour. Like most every performing musician in the world our Travelin' Band has been greatly  impacted by the world-wide COVID-19 pandemic and resulting festival cancellations, venue closures, etc. We have been playing an assortment of private backyard parties and small gatherings but for the most part we have been hunkered down working on music at home and preparing to hopefully get back out on the road at some point in the not-too-distant-future. In the meantime: hopefully you and your families are all doing well and staying  healthy and making the best of things.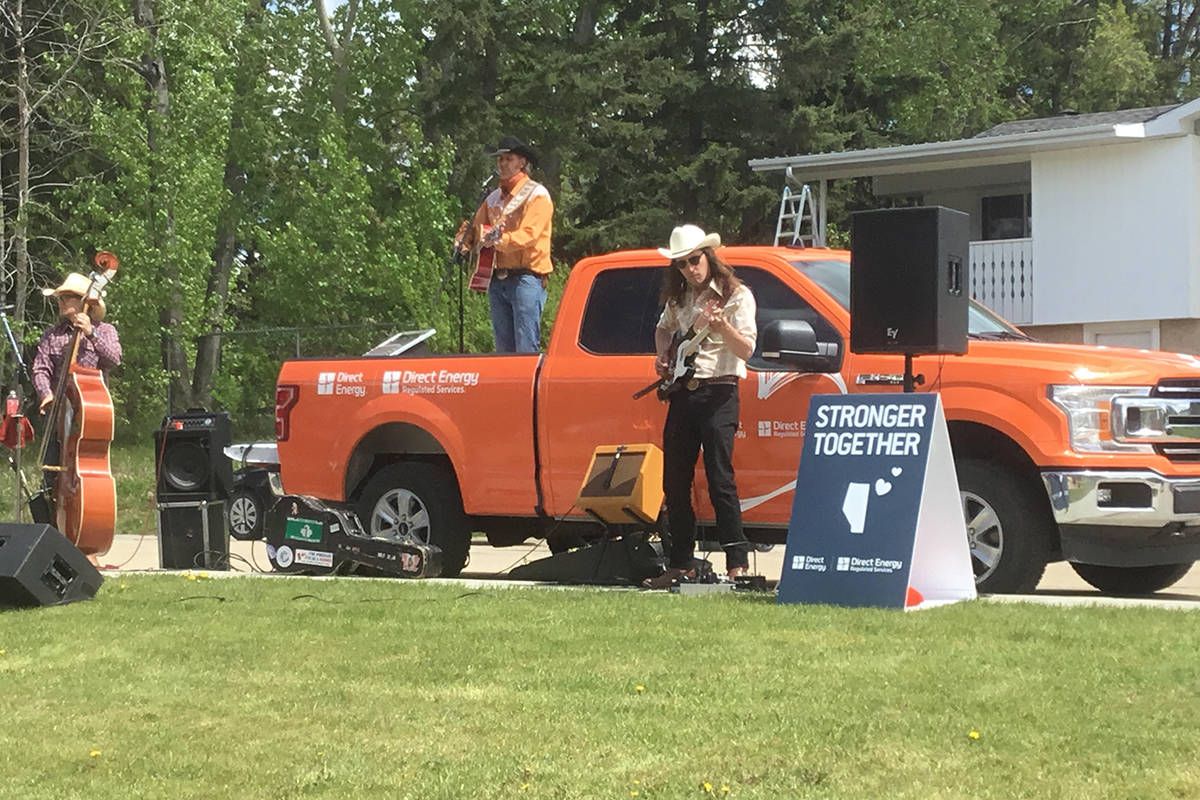 We teamed up with Direct Energy in the summer months to bring some "Stronger Together" Live Canadiana Cowboy Music to some good folks that really needed it: Residents of Long-term Care Homes in various towns throughout Alberta facing COVID-19 restrictions and so very much missing contact with their friends, families, and loved ones.